RUNSTRONG VIRTUAL
Join our RUNSTRONG classes wherever you are, now VIA ZOOM! Thats right. Join us for our industry leading Runstrong classes. All you need is some basic functional fitness equipment and the ability to access zoom via your chosen streaming device and you can take part in these sessions, no matter where you are. Read more about the sessions below including how to enter, current times and more. Price per session $20
STRENGTH & CONDITIONING – RUNSTRONG
Do you want the industry-leading Functional running strength Sessions to make you the best you can be in your next event? Are you prepared to be challenged and ultimately improve? Well we have this for you RUNSTRONG. Results guaranteed!
Training with RUNLAB you train like an Athlete! The sessions, the structure and ethos set you apart as a runner when you train with us. Accredited Athlete and Coach Vlad Shatrov have developed the industry leading training framework that is RUNLAB and we continue to push the boundaries with and for you.
We understand what it takes to be able to improve your running and take it to the next level. That's why we have RUNSTRONG. RUNSTRONG is not only a Strength based gym workout but an education on running, carefully structured and delivered professionally, by our passionate coaches.
RUNSTRONG is our dynamic functional strength class specifically for runners. Improving your strength allows you to hold better form and running efficiency. This equals faster running and less chance of injury!
RUNSTRONG ULTRA is a variation of our RUNSTRONG offering. This class has a specific focus on developing added strength for Ultra running events.
Identifying any imbalances you may have with your running stride and muscle composition and working to address them will only improve your running, as will further strengthening those key muscle groups giving you the endurance adaptions required to perform at your peak.
This is the perfect addition for the dedicated runner wanting to take their running to the next level and those returning from injury. We incorporate strength work targeting the following muscle groups within each 60 minute session.
Core

Lower body, and

Upper body
Upper Body form
Focuses on the developing and improving movement patterns for improved running form derived from the upper body including
Even arm swing and power

Relaxed arm carrying and relaxed upper body muscles

Body positioning from the hips to the head with muscles correctly engaged to support a forward and upright posture
Lower Body Form
Focuses on the developing and improving movement patterns for improved running form derived from the lower body including
Foot landing and positioning closer to being inline with the hips

Stride pattern and leg lift balanced and even

Economical cadence
Speed, Agility and Power
Focuses on the developing and improving movement patterns for improved running form derived from being able to recruit necessary muscle fibres and patterns of movement including
Being agile

Being aware

Developing good speed of movement when engaging various muscle groups.
Class Types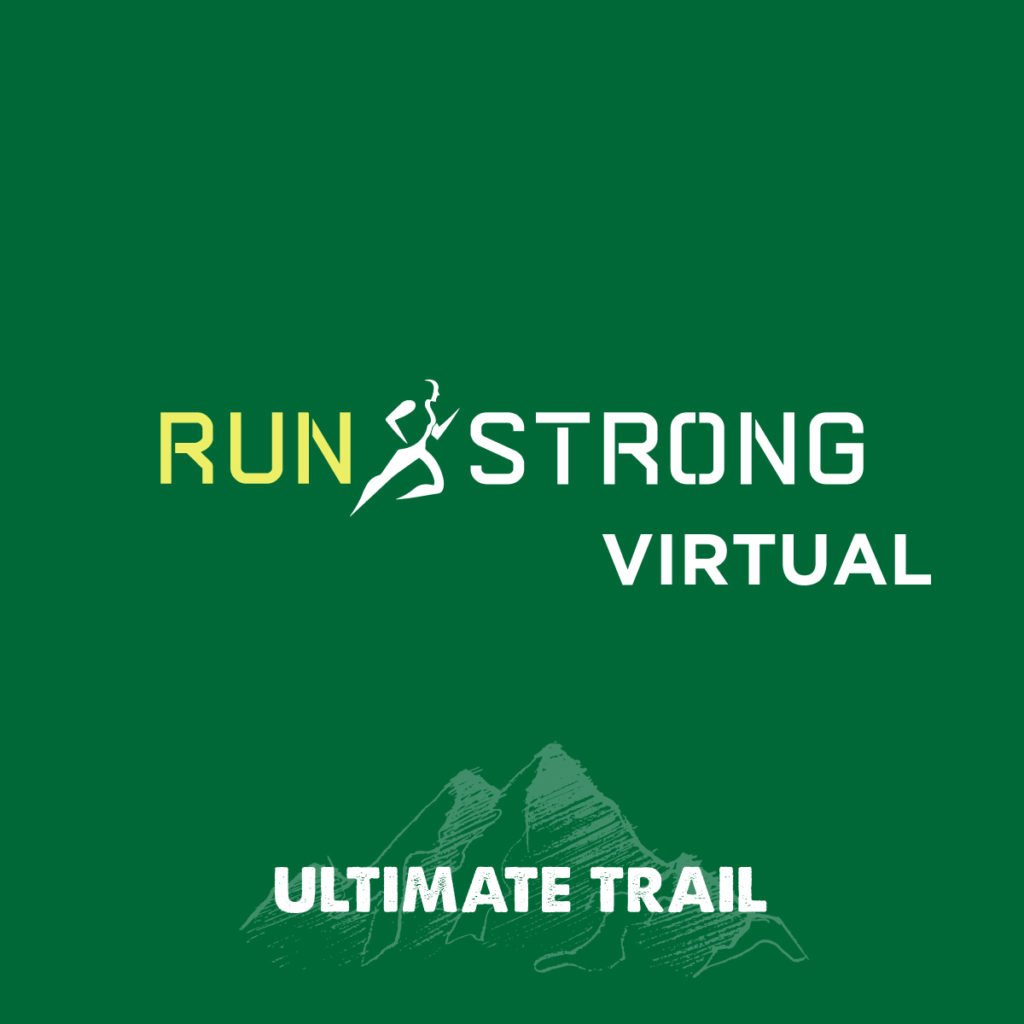 Runstrong Ultimate Trail – Includes an emphasis on exercises specific to trailrunning demands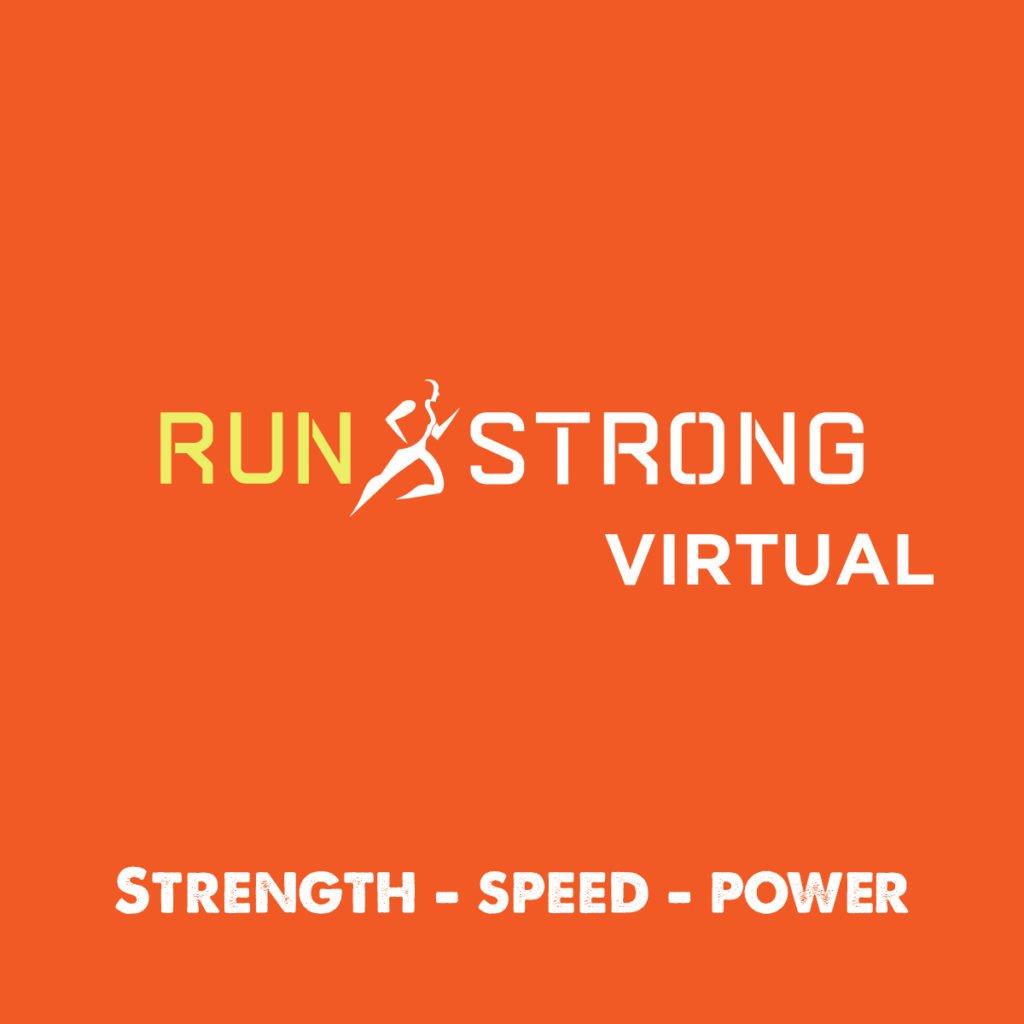 Runstrong Strength – Speed – Power – Is an all round running improvement class based on our current Standard Runstrong.
Required equipment
Mini bands
Strength Resistance Bands
A Plyo box or bench
Weight. Up to 20kg but this can be much less and is possible without any weight
A Bosu
Sliders/furniture sliders and a surface to slide on such as carpet/artificial grass.
TO ENTER
For existing clients simply LOGIN HERE and go to ONLINE STORE Services and select online store/Virtual Runstrong. FOR new runners repeat the above, setting up a profile the first time you logon.