Benefits of becoming a RUNLAB RUNNER:
All full term members of Runlab – are eligible to receive our member benefits PLUS our Partner offers below detailed. How you can activate these offers is communicated via the weekly E News at Term start. Excitingly this Term we are adding our PRIVATE Coach forum, partnering up with COMPEAT Nutrition and PACE ATHLETIC have announced an exclusive running poles offer for Black Diamond running poles for the trailrunners!
Benefits of becoming a RUNLAB Partner:
Offering your product and/or service complementary to runners the ability to communicate and interact with a highly educated and trained group of runners across an ever expanding geographic footprint.
To become a partner or for more information, please contact us.
Partners + Offers for Runlab runners
Salomon
SALOMON WAS BORN IN THE FRENCH ALPS IN 1947. OUR PASSION FOR MOUNTAIN SPORT PROGRESSION, PRODUCT DEVELOPMENT, QUALITY, AND CRAFTSMANSHIP DRIVES US TO CREATE PROGRESSIVE GEAR TO ENABLE FREEDOM AND HELP YOU CHALLENGE YOURSELF IN THE MOUNTAINS. Salomon offer all Runlab runners exclusive benefits through our retail partners listed below. Salomon proudly supports Runlab coaches.
The Runlab Offer: 10% off the Salomon Range – Activation of discount coming shortly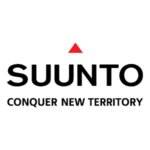 Suunto
Suunto was born in Finland more than 75 years ago, when championship-level orienteer and keen outdoor enthusiast Tuomas Vohlonen invented the mass production method for the liquid filled compass. Since then, Suunto has been at the forefront of innovation, hand crafting premium sports watches, instruments and dive computers that have been tested in the world's harshest conditions. From the beginning of time, man has explored. All that has changed are the tools. The word "Suunto" comes from the Finnish word meaning "direction". Suunto is pronounced "Soon-toh". Suunto offer all Runlab runners exclusive benefits through our retail partners listed below. Suunto proudly supports Runlab coaches.
The Runlab Offer: 10% off the Suunto Range including off sale! Use code RunLab18 at the Suunto AUstralia Website!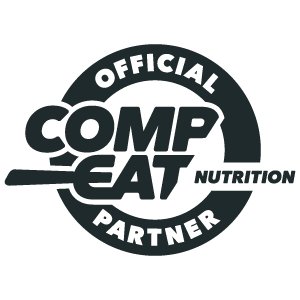 Compeat Nutrition
A fresh approach to Sports Nutrition, with Accredited Dietitian and Sports Dietitian – Alicia Norris.
An online sports nutrition platform servicing the performance nutrition needs for all levels of athlete. Compeat Nutrition is a premium service that brings the latest in sports nutrition research to you.
We have 8 years experience in the field and 3 years practicing out of the Australian Institute of Sport. We pride ourselves on providing food that is enjoyable, realistic and the best in getting the most out of your fitness and performance goals.
The Runlab Offer: Runlabbers will get access to the Knowledge Hub, base level support and other exclusive inclusions. Look out for more info that will be coming.
The Knowledge Hub is a comprehensive knowledge database on nutrition. It's a perfect place to start your nutrition journey and gives you access to:
A series of video modules which start with the basics of nutrition and take you into the intricacies of performance nutrition.
Over 300 carefully curated recipes, which are continuously growing and adapted to support your lifestyle changes.
A base level of support from a dietician, allowing you the flexibility of taking control of your nutrition.
An open and supportive learning environment!
(a great start for those who struggle to stick to strict meal-planning!)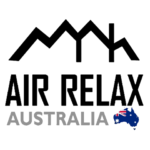 Air Relax
Air Relax uses the most advanced digitally controlled air pressure system to provide dynamic compression to limbs compromised by poor circulation.Most athletes are interested in reducing their recovery time following intense exercise or sporting events. Recent scientific studies have shown that lymphatic therapy provides physiological changes that improves muscular recovery.
The lymphatic system does not have a pump like the heart does. Air Relax delivers that natural sequential compression and flushes waste, which caused soreness, stress and fatigue in the muscles.
So if you want to MAXIMISE your ability to refuel, rehydrate, relax, and recover, and you want to integrate an effective daily recovery into your training programs then Air Relax is for you.
*Remember to consult your medical practitioner before using this Compression Recovery System
The Runlab Offer: 5% off all products. Order direct through Air relax Australia and quote the code "Vlad"

Pure Running
www.purerunning.com.au
Instagram @purerunning.com.au
FB @purerunningaus
Pure Running is a fully Australian owned, family business that provide innovative and highly quality running apparel, accessories and nutrition from all over the world to your door. In their quest to source the best running gear, they focus on making more conscious choices to help reduce our environmental and ethical footprints and for every sale they make, they donate to charity. Everyone involved in the business are runners themselves and they personally try, test and personally back every product they sell.
The Runlab Offer: 15% Off purchases. Activation communicated to Term runners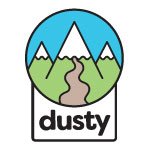 Dusty
Technical headware for the mountains to the sea and all the trails in-between.
Tried and tested on trail, road, sand and wherever your adventures take you.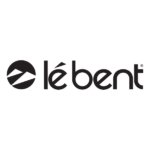 LeBent
We are le bent. Founded by old friends, we originally set out to create the ultimate ski sock. Mateship, good times and a shared passion for all things snow and outdoors is what defines le bent. It's what we love most.
The Runlab Offer: Enjoy the specials that are constantly being updated on the lebent.com/en website and use code "RLAB20LB"
Pace Athletic
We're very excited and proud to have PACE on board as a special partner.
The Runlab Offer: 10% off all online or instore orders (Including off sale items! use code :runlabber)
Aviano remedial therapies – Newcastle
www.aviano.com.au
Corrective Massage Professionals your local team of dedicated, experienced massage practitioners proven by experience
The Runlab Offer: Receive a complimentary Hip Balance. Valid once only anytime upon booking.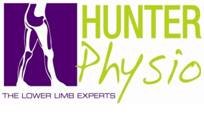 Hunter Physio –The Lower Limb Experts
www.hunterphysio.com.au/
Our aim is to provide a professional, personal service with excellence in assessment & treatment of your injury, whilst keeping you involved in the treatment plan & decision making for managing your injury.
Laser Clinics Australia 
Erina Fair & Charlestown Square P: 0448 190 077
W: laserclinics.com.au
Laser Clinics Australia are experts in non-invasive cosmetic treatments and offer three key services:1. Laser hair removal
2. Cosmetic injections – wrinkle reduction, facial volume, lip enhancement
3. Skin treatments – Facial Rejuvenation, Microdermabrasion, Cosmedical Grade Peels, Pigmentation Removal, Stretch Mark Reduction, Skin Tightening, Vein Removal, Dermal Rolling, Acne Scar Reduction, Acne Reduction
Laser Clinics Australia take pride in helping their clients look and feel their best, and are leaders in cosmetic treatments. They use only proven technology and train their already knowledgeable staff to the highest standards.
The Runlab Offer: 50% off their first treatment and 10% off thereafter? (Excludes Cosmetic Injectables)Promotion is only valid to members of RunLab (proof of membership may be requested), and is only redeemable at Laser Clinics Australia Charlestown Square.
* Runlab accepts no responsibility if an advertised offer from a Runlab partner is not available as detailed above.