If you are Running at Blackmores and entered the event using our discount code OR have been in touch with Vlad and Benn – Your names are on the VIP list. Here are the details. Its opposite the Breast Cancer Network Australia Tent. Importantly no name on list – no entry!
Up on the Lawns behind the finish is the recovery precinct. You access this by going up a long set of old stone stair from down near the finishline – BUT most of you will be getting medals and or collecting your drop bags. In this case you can enter the recovery area directly from there. Note as a small token of our appreciation for being valued clients, we have catered a small breakfast/juice for you. Its also importantly a central spot you/we can meet up post race. Just remember we all finish at different times, so at any point in time there will be runners from different events dropping by, we hope to see you all though!
See below for finer details!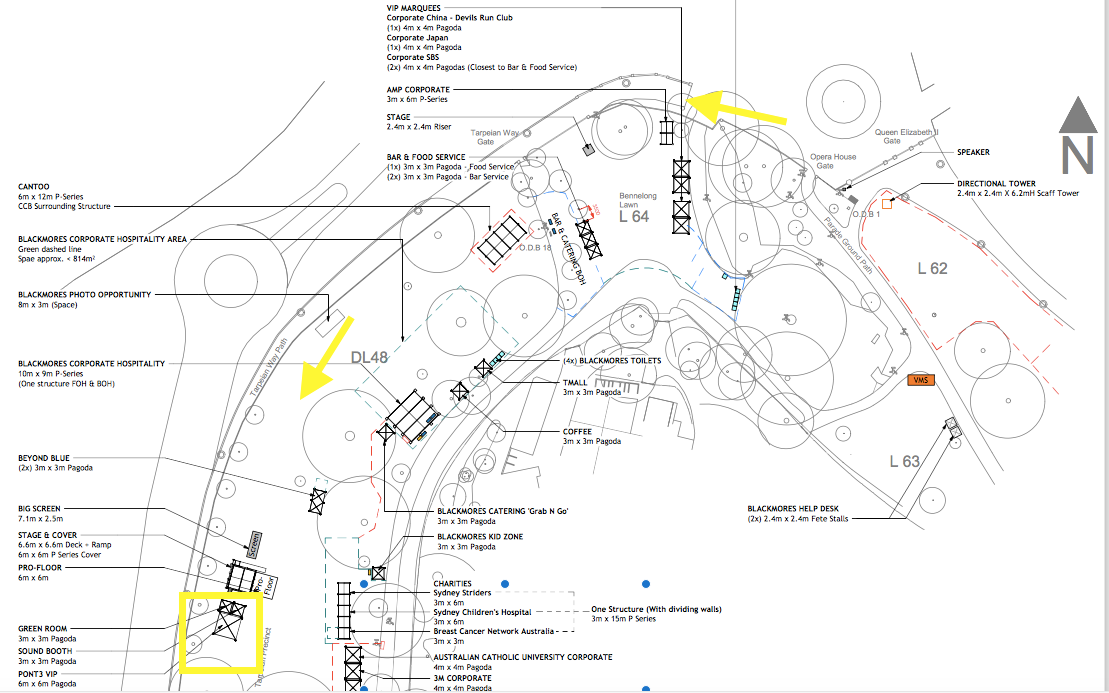 Hi Vlad,
With regards to event day, the 50 lucky run labbers will have their name on the door at the VIP marquee where they will be checked off, please note no friends and family will be able to accompany them unless they are also on the list.
We will look to have the Run lab juice and breakfast pot available on a separate table within the VIP marquee with a laminated sign that had the Run Lab logo on it.
The VIP marquee is located just past the stage (stage right) in the Recovery Village and will have Athletics Australia flags outside.
It will be opposite the Breast Cancer Network Australia tent.