CONGEWOI SUPERSESSION!
Our next supersession is a run on sections of the the Great North Walk. Starting at Millfield – runners will head out on a runnable dirt firetrail with a steady long climb before undulating to the junction with the GNW at 12.5km. Runners will then complete 1-2 technical challenging and extremely rewarding hill repeats before heading onto flat rock for some amazing views. The length of this run will vary between 30 and 40km level depending!
The full GPX file is in this link. Although essentially being an out and back runners will be able to stay on track guided by the Runlab Coaches. There is also an option to drive a further 4km up the road, joining the group as we reach you (reducing the length of the run by 8km). Ultra runners with poles this is your chance to use them!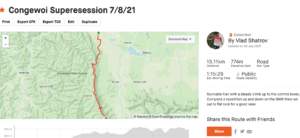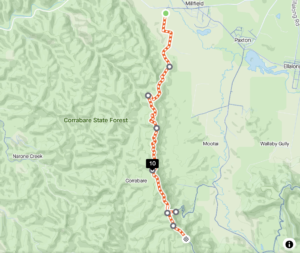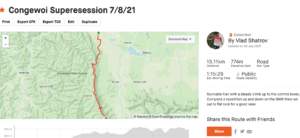 This session will include an effort up to Mt. Tomaree. The run is expected to take 4 hours for the full run. This  is the type of training that gets you the required strength adaptions for Ultra Marathons.
Cost $35 – Tailwind provided.
Start 7am sharp. Course GPX will be sent to all runners that enter ahead of the day.
We will run an A and B group . Hydration vests required.
Enter HERE – Returning runlabbers login and on the header Menu select Online store/Services/Supersessions and select the CONGEWOI Supersession. Otherwise register and follow the same steps.