SUNDAY 4pm Breaking boundaries OR Merewether Baths 
Term 4 starts week of 13th October
Details below
To improve your running and take it to the next level, you must incorporate sessions into your run training schedule that will not only  complement your training but allow you to take it to the next level.  That's why we have added RUNRECOVERY. Our RUNRECOVERY sessions are specifically designed for runners and delivered professionally, period. Accredited fitness professionals who meet the required criteria of being a Runlab coach deliver RUNRECOVERY. We realise that not only is it challenging to fit these required sessions into your training week, but also they must be customised for your running.  A group environment of like minded individuals is a huge advantage. Then add to this the expertise of structure and experience, and you create a dynamic training environment
RUNRECOVERY is a series of Mobility and Flexibility stretches and movements.
Mobility is a more all-encompassing practice that addresses multiple elements of an individuals range of movement that influence performance. All aspects of movement are targeted and released in this session; muscles, ligaments, tendons, fascia, and the the joint and motor control necessary to perform a movement correctly. Attention placed on the body parts utilised in running. It incorporates various apparatus to assist individuals to target and release myofascial and soft tissue immobility and pain. This session aims to relax contracted muscles, improve blood and lymphatic circulation, and stimulate the stretch reflex in muscles. The class is broken into three sections utilising foam roller, double ball and bands.
RUNRECOVERY is a weekly session, which runs for approximately 75 minutes. The sessions follow a carefully planned and structured sequence stretches for runners. RUNRECOVERY can be taken as your only RUNLAB session of the week or added to your current MYRUNGROUP or RUNSTRONG memberships at an extremely affordable price.
In future terms Hydro sessions (Ocean baths) and recovery boots will be added to the offering.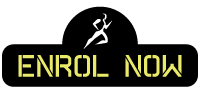 WHATS INCLUDED IN RUNRECOVERY
Term structure and Flexibility
RUNRECOVERY runs on a Term to term basis. Participants enrol prior to a term commencing and attend the class every week over the term – there is also an option to attend the class casually. You don't have to be enrolled in other Runlab services to attend RUNRECOVERY.
THE COST
Costs are per term (10 weeks). There is no contract option for RUNRECOVERY (splitting the term cost over multiple Months/weeks). There is an Upfront or casual weekly payment option only.
UPFRONT PAYMENT
1* Weekly RUNRECOVERY (if you already have a Term Runlab service*) = $99.
1* Weekly RUNRECOVERY (if you don't do other Runlab services) = $149
CASUAL PAYMENT
week by week casual payment is $30
CURRENT SESSIONS
HUNTER 4:00PM Sundays- Breaking Boundaries (Runlab Gym HQ) 1/52 Industrial Drive Mayfield or Merewether Baths
FAQS
Q. Who is the teacher?
A. Vlad Shatrov, Mitch Turner and Scott Baker
Q. Is any equipment required?
A. A Towel, drink bottle foam roller and double ball.
Q. What does a typical session look like?
A. 75 minutes focusing on sections of the body using Foam rollers, Bands and Balls! You will be surprised by the benefit you will gain from this session.
Q. Can I join RUNRECOVERY part way through a term?
A. Yes of course you can. Just get in touch and we will send you the details, we will pro-rata the cost for the remainder of the Term.
Join us for Term 3. Fill in your details below and we'll be in touch.
"Yoga is an adaptive and beneficial series of poses that help to improve strength, flexibility, proprioception, endurance, balance, coordination and recovery. Yoga is also a great way to clear the mind, reduce stress and improve focus.