"Achieve your impossible"
Runlab was born out of a desire to enable runners of all abilities the chance to better understand their running, be challenged and over time improve and become a faster runner. For those who are relatively new to running or who are trying to improve their running, the task of understanding what to do and who to ask is overwhelming in itself, so Runlab was created. Runlab will help you "Achieve your impossible".
MYRUNGROUP
MYTRAILGROUP
RUNSTRONG
YOUNG GUNS

"receive a runners profile"
+ "Intro pack"

includes your technical Runlab singlet"


Friday
5:45am
Tuesday
5:45am
Thursday
6am

Monday

Tuesday
5:30am
Trainers : Vlad/Benn/Mitch

Tuesday
5:45pm
Thursday – Grades 1-2
5:30am
Thursday – Grades 2-3
5:30pm
Trainers : Vlad/Benn/Mitch
Saturday – Grades 1-2-3
6am
Trainers : Vlad/Benn/Mitch

Monday
6:30pm

Wednesday
6:15pm

ULTRA Sunday
3pm
Trainers : Benn / Vlad / Scott

Tuesday
3:45pm

TRAIL Thursday
4pm

Tuesday
5:30pm

Newcastle 3X in Term
5:30am

Friday
5:30am

5:30pm

4:15pm
Wednesday
5:30pm
UpnAdam Performance Training, RUNSTRONG Coach & Developer

ADAM is the founder of Up and Adam Performance training and has been training clients for over 15 years based out of Newcastle. Adams experience competing at an Elite level as an AFL player and runner is the perfect addition to the RUNLAB brand when it comes to Strength & Conditioning.
Coach – Young Gunz & Super Staff Member

Running for me is all about staying fit and healthy and being able to share my passion for running events with the amazing group of people this has allowed me to form friendships and socialise with. I'm also involved in the daily operational activities with Runlab whilst maintaining my regular employment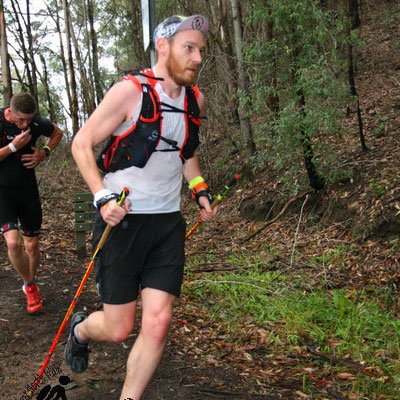 Scotty is a determined and passionate coach, joining the Runlab family 12 months ago.  He lives by the motto: #never4thagain. "I had a great race in 2017 at the Buffalo Stampede and just missed the podium. I vowed that after that I wouldn't skip a training session no matter how dark, cold or wet it is".
Hon. Patrick Farmer AM
Australian Adventurer of the Year
"When you get to a plateau in your training and you feel you have no more mountains to climb or races to run, when you feel you are the best you can be and there is no more improvement left, that's when you need to reinvent yourself and embrace change. That's when you need to strengthen muscles you didn't know existed and that have been laying dormant, that's when you need to stretch your body and your mind and discover movement and moments you have never thought possible before. That's when you need a Runstrong Gym Program or the motivation of new people around you who share a passion for being better than their old self. That's what Run Lab is all about. "