"Achieve your impossible"
Runlab was born out of a desire to enable runners of all abilities the chance to better understand their running, be challenged and over time improve and become a faster runner. For those who are relatively new to running or who are trying to improve their running, the task of understanding what to do and who to ask is overwhelming in itself, so Runlab was created. Runlab will help you "Achieve your impossible".
NEW Flexible Term Memberships
NEW Unlimited Run Memberships
NEW Coach Cards
Runners Goals – Term 1 and NEW for every runner joining through the year
Term Super Session Rewards
Term Coach Awards
Weekly runner of the week Hunter and Sydney
Access to partner benefits and flash sales
MYRUNGROUP
MYTRAILGROUP
RUNSTRONG
YOUNG GUNS

Become a better runner. Term 2 starts SOON

"receive a runners profile"
+ "Intro pack"

includes your technical Runlab singlet"


Tuesday
5:45am

Tuesday
5:45am

Wednesday
5:45am

Wednesday
5:45am
Wednesday
See Options
Thursday
5:45am

Friday
5:45am

Monday

Thursday

Tuesday
5:45am

Tuesday
5:45pm

Thursday
5:45am
Thursday
See Options
Wednesday
5:45pm

Tuesday
4pm
Tuesday
5:30pm
UpnAdam Performance Training, RUNSTRONG Coach & Developer

ADAM is the founder of Up and Adam Performance training and has been training clients for over 15 years based out of Newcastle. Adams experience competing at an Elite level as an AFL player and runner is the perfect addition to the RUNLAB brand when it comes to Strength & Conditioning.
Coach – Young Gunz & Super Staff Member

Running for me is all about staying fit and healthy and being able to share my passion for running events with the amazing group of people this has allowed me to form friendships and socialise with. I'm also involved in the daily operational activities with Runlab whilst maintaining my regular employment
Lucas McBeath is a highly educated and talented athlete, and Runlab Coach in Newcastle. Together with this Lucas is also the Founder of Bodymine recovery clinic. This makes Lucas a valued and respected member of the Runlab coaching staff. Justin also trains with the Runlab Elite Hunter running group.
Justin has proved himself as a valued member of the Runlab team. We look forward to seeing him continue to coach and to improve his own running. Not only does he lead by example at the sessions he regularly coaches, he really cares for the runners and their goals and is also regularly seen supporting and taking part in many a weekend as a competitor or supporter. Justin also trains with the Runlab Elite Hunter running group.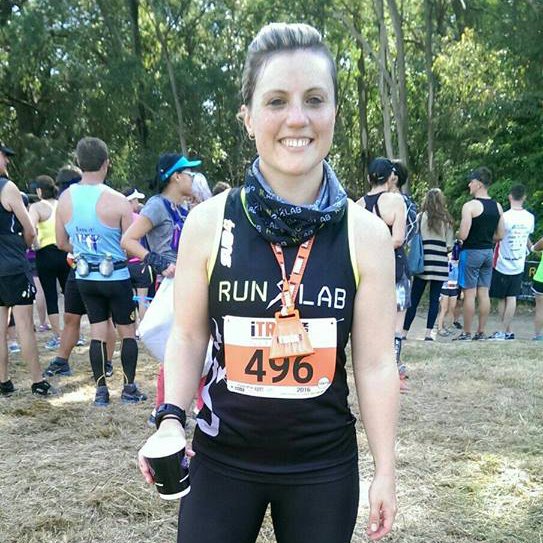 I've always enjoyed sport and exercise and was encouraged at a young age to get involved in many sports, such as gymnastics, swimming, athletics, ice-skating, field hockey and tennis. I studied my Masters in Teaching in Primary Education and taught primary school for 5 years in Sydney Public Schools.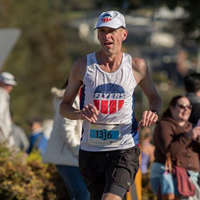 Matt Mahoney
Newcastle
Runlab (MRG) is the most fun way to run intervals! The coaches and fellow runners at Runlab (MRG) produce a great atmosphere that encourages everyone to run their best. The speed that I run during these sessions gives me the confidence and ability to run faster in races.
The drills and core work in the sessions are the elements that every runner knows that they should do, but rarely do on their own. The same can be said for Run Recovery, which refreshes my legs for another week of training.
Runlab and Run Recovery are significant contributors to my improving race times.
Belinda Boot
Rozelle
Runlab consistently pushes me to new limits and has made me a stronger, faster and more efficient runner. The fantastic Runlab community has a great inclusive vibe that makes those grueling high-intensity workouts surprisingly fun! Under the expert coaching by Mike, everyone is pushed to their max realising they can actually do what they thought was impossible. Runlab is brilliant – love it!
Colleen West
Merewether
"Firstly, I just want to say how grateful I am to have access to the quality program and team of trainers that makes up Runlab! This is my second year with Runlab and my first year of combining weekly sessions of My Run Group with Runstrong. This has made a massive difference to my overall fitness, strength and speed. I never thought I'd be running PBs at almost 40! Runstrong has helped me work on weak gluteus and my core and as a result, I've run injury free. Group training pushes me so much more than I'm capable of doing myself – and I get to socialise at the same time!! – (Yep and talk too much!). I'd recommend Runlab to anyone wanting to improve his or her running, or even just wanting to get fit. It's an awesome family to be part of!!
Eric Suchy
MRG
Runlab hasn't just made me a better runner; it's made me a smarter runner.
Mike continues to teach me to understand how my body affects my running, how to train more efficiently and most of all,
With the help of the rest of the squad, how to enjoy my running.

Sandra Heriot
MRG + RunStrong
Runlab is all about achieving your impossible and with the sessions and coaches like Vlad and Mike you really can and you do get better.
Runlab is very professional and you know you're getting the best because they are the best. Committed coaches who are passionate about running and committed to helping you.
I totally love the whole experience. The group training is not competitive but it helps you push harder and further than you can imagine. Every week is different so it's always interesting and challenging.I love a good workout but Runstrong takes it to a whole new dimension – it's tough but it's made me so much stronger and helped my running hugely.
It's also really good fun, Mike has a wicked sense of humor, which is a great distraction from some of the inevitable pain you go through!
I feel so fortunate to have found Runlab and everything it's given to me and I love every week and day I get to go to training.
THANK YOU.
Chris Keyes
MRG + Runstrong
I joined Runlab over a year ago, hoping to take my running to the next level – I haven't looked back.  My running has improved out of sight and I'm constantly adjusting my goals and expectations as I get stronger and hit another PB. What I really enjoy is the camaraderie of my fellow runners – the spirit of encouragement, motivation and support from both my coach and the group is what really has me hooked!
Through Runstrong sessions I've been able to target my weak spots and focus on strengthening techniques that are tailored to my needs as a runner. The sessions are hard work but you come away knowing you've laid some important foundations for your running, and the hard work really pays off when your out on a run or in a race and still feeling good as the kms tick over.
I would recommend Runlab to anyone who's looking to improve their running technique, to challenge themselves and what they think they can achieve, to become stronger, get support from qualified coaches (who are runners themselves) and meet some fantastic like-minded running obsessed people along the way!
Nicola Bodor
MRG
I returned to Runlab in term 4 2015 after a 1 year absence to have my first baby. While I had run throughout my pregnancy and had also been running post-birth, my running form was well below what it was pre-pregnancy! I met Mike (who was a new coach for me) and immediately loved his straight talking but still humorous and friendly approach to training – just what I needed to push myself but also have fun completing some very tough sessions. I really improved over the course of the term and kept steadily training over the Christmas break. Now with another term of Mike's coaching under my belt I feel like my running is better than it has ever been and my times in training are reflecting this. Mike has a unique way of getting the most out of me and I am really pushing myself much more than I ever have before. Without this awesome coaching from Mike at Runlab I know I would definitely not be in such good form today!"
John O'Rourke
MRG + RunStrong
I have been running for 4 years and having plateaued, I decided to look for a running group. After doing some research I chose Runlab. The varied training schedules, keeps it interesting and is designed to develop your speed and stamina. Mike and the coaches are very encouraging and give great feedback. After only one term, I managed to knock 5 minutes off my half marathon PB.
I thoroughly recommend Runlab to both new and experienced runners.
Hon. Patrick Farmer AM
Australian Adventurer of the Year
"When you get to a plateau in your training and you feel you have no more mountains to climb or races to run, when you feel you are the best you can be and there is no more improvement left, that's when you need to reinvent yourself and embrace change. That's when you need to strengthen muscles you didn't know existed and that have been laying dormant, that's when you need to stretch your body and your mind and discover movement and moments you have never thought possible before. That's when you need a Runstrong Gym Program or the motivation of new people around you who share a passion for being better than their old self. That's what Run Lab is all about. "
This is where its at! Injury prevention and improved efficiency. We step it up from Week 2. UpnAdam Runstrong returns…
So we started off Mytrailgroup with a session of absolute relevance, short fast downhills, stairs up/down, strength and more. Carefully…
Runlab runners have been given  15% off entry to the Jabulani Challenge.   AND, if you are not racing…. If you…
In Sydney Mike reports in: We've kicked off the term with a great session. We're pushing harder and going further…
Ok Team WE ARE ON! Never have we had such a comprehensive suite of sessions to kick off a Term….