Friday 23 February 2018 – Some recovery tips!
So how do you recover?
This is something I have not only thought about a lot – but practiced and built upon over years of racing. The truth is, most people simply dont recover "Post event" well enough. Rather than talk all things recovery (Which would take ages), I thought Id specifically run you through some tried and tested recovery specifics post long runs and A races in particular.
This holds true for Half Marathon through to 100km races.
Firstly, if you followed the general generic advice that you here in runners circles, post a long hard event you would take it easy for quite a while and then gradually ease back into things. But, does that really work? And how do you quickly recover if running is your thing and you have packed quite a few ambitious races into your yearly schedule?
Ive got your attention now! You see, if you are anything like me, you are highly motivated, ambitious and forever testing out the limits of your capability. of course please do moderate the following based on your running history and any underlying past or correct injuries (Sorry Ive only been injured from running once in 2013 – and that stopped me running for 2 maybe 3 days – A fact for later topics).
Setting the Scene
I ran Tarawera Ultra Marathon on the 10th February. A 102km Trail race. Its a challenging course but usually runnable in comparison to other well known races of this stature – However this year the weather rendered the course terrible. Large sections included thick mud, slippery surfaces and waterlogged trails. This made it a lot harder.
Days 1-3.I normally dont run the next day – I could and unless its 100km I would. But normally its my Recovery boots the night of and then the next day – Together with getting into the ocean Baths for a swim and or stretch (Gentle). I may do something similar day 2.
Days 3-7.Most soreness is gone (Due to good training and the strength work I do – Runstrong) but I definitely feel flat and tires. SOOOO tired. But these days I run between 6-16km by FEEL – Not fast, Not Hills and nothing above what feels easy. I dont push it. Sometimes my legs feel rubbish but I still do it and at least one of these runs is over an hour. 1 Massage in this period
Days 7-14First Interval session "Locked and Loaded". This time it was 13 Days post event. Total session 11km with 4 times 1 Mile reps . I so didn't really want to do this, but I did. Rep 1 and two felt average – Pace was good only 5-15% off my usual fast Interval speed but when I hit any wind my legs were heavy. Reps 3 and 4 tough – "The magic starts to happen" you get patches of good. You actually do reps 3-4 well and the session finishes with you feeling a lot better in the easy recovery jog. This is KEY – if you do this you are well on the way to recovery and for me on the 15th day I ran a 40km Trail run – Load is returning and Ive commenced GYM work. Another Massage in this period
Days 14 and Onwards. Back at it – Interval sessions still scaled back slightly in Volume and Intensity. All the other runs are added back, Strength work added and targeted to next event. The longer Threshold and or Longer runs are still only at 90% of usual intensity and/or volume.
There are plenty of other little tips and tricks to add, however the KEY is that in that 14 days there is a time when your legs still feel like lead that you need to get up and into it – Its a fine line but simply taking it easy simply wont work and it could take 3-4 times longer than it has too!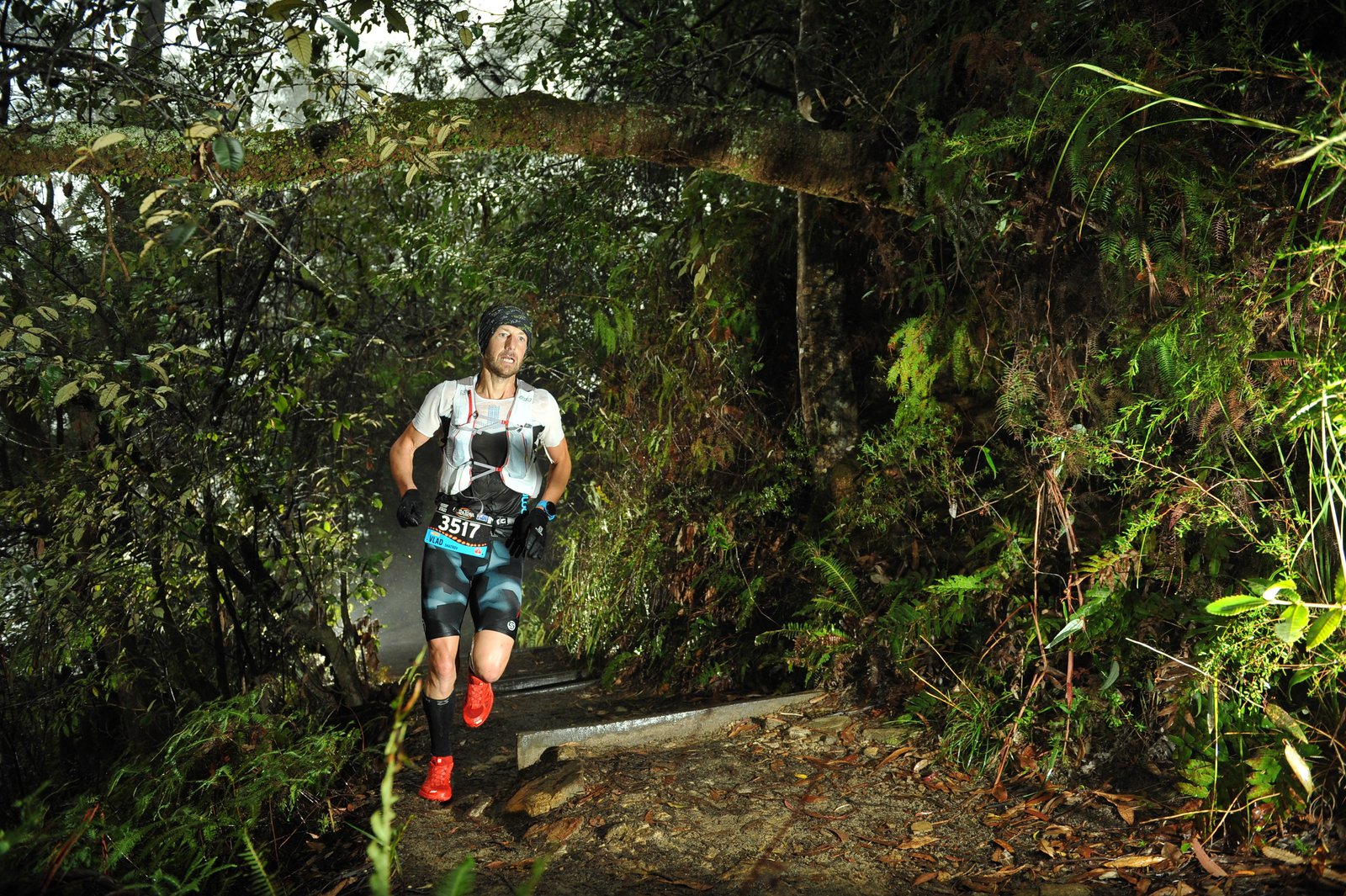 February 10th 2018
Writing this today from across the ditch in New Zealand, never could it be more front of mind that training well consistently is required to achieve good results. This week we had our 3km Time trials. Lots of fantastic times from across all of our sessions, see how you went here. Next week Ill get you the Tarawera race report.
February 3rd 2018
Its time to get more serious about pacing. This week at our Myrungroup sessions, we challenged runners to run their 3rd 1km repetition within the set "Flat Out". The reason being, was so we could provide you with a better idea of what paces you should be doing for your Interval training in the future. It also was an opportunity to see what you could run, compared to what you may have though you could run and/or it was also thrown upon you when you had likely already warmed up and done a few reps, so you may have already been feeling some fatigue!
Any experienced Coach will tell you that its a bit of an "Art form". From my experience this is very true too. There are so many factors that impact your training and racing that they can never all be controlled or eve understood, but having a better understanding and accounting for as many of these factors as possible leads to the best results guaranteed.
So lets go back, What pace should you run your intervals at? Age and fitness all need to be taken into consideration as well as the fact that most Runlab runners are targeting longer events – We are distance runners. So our Intervals need to fit into our overall training schedule.
There are many fantastic and at times confusing sources of information but as a general rule, for distance runners guidelines developed by Jack Daniels are the best starting point for you.
This is the time you ran last week for your 1km time trial!TT km 2018 Sheet1
Now go to this link and put in your target race times for a 5/10/half or Marathon for example. Be critical – at a stretch is you prepared really well for a long time and had the perfect race what do you think you may be able to achieve? Plug it in and look at the training paces. Look at Easy, Threshold and Interval (These are likely the times you should be targeting) in training, Repetition should ideally have been closer to the time you ran this past week (for the 1km) if you truly did really give it a crack! But for us to get the best adaption over time and to be able to recover enough in our sessions use the Interval and Threshold times as a guide!
We look forward to seeing you next week armed with maybe a better understanding of what times you should be aiming for!