Do you want the industry leading functional strength an conditioning specific to running to make you the best you can be on the roads and trails? Are you prepared to be challenged and ultimately improve? Well we have this for you – developed by highly acclaimed Road and Trail running elite Athlete Vlad Shatrov in conjunction with  Strength and Conditioning Coaches and Physiotherapists and Sports. Results guaranteed!
RUNSTRONG is our dynamic functional strength class specifically for runners. Improve your strength allowing you to hold better form and running efficiency. This equals faster running and less chance of injury! This is critical for identifying any imbalances you may have and addressing them prior to injury! This is the perfect addition for the dedicated runner wanting to take their running to the next level and those returning from injury. Our classes currently  run out of "The Concept" Gym in Highfields in the Hunter and ITrain at  Broadway in Sydney
Runstrong is suitable for anyone wanting a high energy strength session incorporating overall body strength exercises specifically targeting leg strengthening and core exercises with a focus on what will help you become a stronger, efficient and more aware runner. If you enjoy your running, then this is the class for you.
Vlad Shatrov founder of Runlab together with Adam Clarke have developed Runstrong specifically to provide a strength class in which the movements required for improved running efficiency and form are practiced and developed – also while ensuring it remains 100% specific to a runner.
Apart from runners, anyone wanting to improve their fitness, strength or (power/agility and speed) for everyday life or other sports will benefit fro RUNSTRONG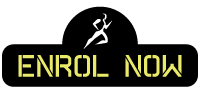 Whats Included in RUNSTRONG?
Term structure and Flexibility
MYRUNGROUP runs on a Term to term basis, just like RUNSTRONG. Participants enrol prior to a term commencing and attend the class every week over the term – there is also an option to attend the class casually. You don't have to be enrolled in RUNSTRONG to attend MYRUNGROUP. We understand that everyone has a busy schedule, so if you cannot make your usual chosen rungroup in a particular week – simply jump into another group. We have just as many many runners who always attend the same session as those who have to swap between days or times. For planning however we ask you enter into your preferred group for the first session of the term, but from there you swap as suits.
RUNSTRONG CLASS SPECIFICS
Exercise focus
Each exercise has a specific focus on strengthening and engaging the following body sections:
Core
Lower body, and
Upper body
Additionally the method of training targeting these muscle groups is related to a specific Form Focus
Each exercise and/or sequence and or week has specific exercises, which help develop runners to having improved running form. This matches up with the FORM component of all MYRUNGROUP sessions. Areas of form focus are classified as either
Upper Body form
Focuses on the developing and improving movement patterns for improved running form derived from the upper body including
Even arm swing and power
Relaxed arm carrying and relaxed upper body muscles
Body positioning from the hips to the head with muscles correctly engaged to support a forward and upright posture
Lower Body Form
Focuses on the developing and improving movement patterns for improved running form derived from the lower body including
Foot landing and positioning closer to being inline with the hips
Stride pattern and leg lift balanced and even
Economical cadence
Speed, Agility and Power
Focuses on the developing and improving movement patterns for improved running form derived from being able to recruit necessary muscle fibres and patterns of movement including
Being agile
Being aware
Developing good speed of movement when engaging various muscle groups.
THE COST
See Fact Sheet under Term 1 2019
Every Runner entering the Term will receive a key tag which gives you exclusive member benefits for that term Members benefits
CURRENT SESSIONS
See Timetable on Homepage
TYPICAL CLASS STRUCTURE
Classes run for 60 minutes.
STANDARDS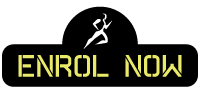 Interested in running with us? Fill in your details below and we'll be in touch.