Do you want the industry leading Trail running sessions to make you the best you can be on the Trails? Are you prepared to be challenged and ultimately improve? Well we have this for you –
We understand what it takes to be able to improve your running and take it to the next level for not only those targeting road running events but also the ever popular trail running events, that's why we have MYTRAILGROUP. Our Run groups are not only an Interval training session but an education on trail running, carefully built and structured by Elite runner Vlad Shatrov and delivered professionally, period. Accredited fitness professionals who meet the required criteria of being a Runlab coach deliver MYTRAILGROUP. Specifically all MYTRAILGROUP coaches have completed and been marked as competent in the Runlab training course specific to Mytrailgroup. We know Running by yourself can be difficult, even those at the top of their chosen profession find that if they really want to improve and be challenged, a group environment is a huge advantage. Then add to this the expertise of structure and experience, and you create a dynamic training environment
Mytrailgroup is unique but similar to myrungroup in that it is a weekly dynamic interval based running workout, which runs for from 75 minutes. The sessions follows a carefully planned and structured sequence of form, interval speed work running and core work to allow participants to be challenged, motivated and ultimately improve by becoming faster, stronger and more aware runners. Although each weekly session during the term is unique it follows a specific structure including gradual warm-up, dynamic warm-up incorporating drills, interval running, core strengthening exercises and cool down.
Mytrailgroup participants specifically learn and practice techniques targeting not only an adaption to but improvement in
Up and down hill running
Up and down stair running
Long hills, single track, technical trail and more
Our sessions are run specifically in locations often requiring our Runlab "Eco pass" and as such some sessions attract additional charges. These sessions run in "running units" a combination of strength based exercises immediately followed by specific run intervals and vias-versa. There is nothing like it but to be able to overload and benefit within the allotted session time this is the most effective way of improving your trail running. Participants complete a challenging time trial in the 2nd and 10th week of our terms.
Every Runner entering the Term will receives exclusive member benefits for that term Members benefits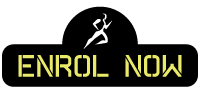 WHATS INCLUDED IN MYTRAILGROUP
Term structure and Flexibility
MYTRAILGROUP runs on a Term to term basis, just like RUNSTRONG and MYRUNGROUP. Participants enrol prior to a term commencing and attend the class every week over the term – there is also an option to attend the class casually. You don't have to be enrolled in RUNSTRONG to attend MYTRAILGROUP. We understand that everyone has a busy schedule, so if you cannot make your usual chosen rungroup in a particular week – simply jump into another group. We have just as many many runners who always attend the same session as those who have to swap between days or times. For planning however we ask you enter into your preferred group for the first session of the term, but from there you swap as suits.
STANDARDS



Standards are essential to ensure that all levels of Runlab runners are training at a pace that will see them improve and 2. So that runners don't become injured.
A score determines a runner's grade at the start of the Term. This will classify them as Level 1, 2 or 3. The following criteria are used to determine a runners level. 1 is the entry level, 2 Intermediate and 3 Advanced.
Please go HERE to complete your GRADING
Fastest 3km and 5km time (last 6 months)
Training history
Past and upcoming events and ability to train
Run specific strength training*
Age grading is used to fairly allocate points by sex and age. Regardless of your score, you can only be a level 3 Advanced runner if you achieve the required score and also do weekly strength training.
THE COST
See FACT Sheet under Term 4
Note: CONTRACT PAYMENT NOT AVAILABLE FOR the three Longer MYTRAILGROUP sessions being Hunter Sat and and Thu pm and Central Coast Wed pm. 
CURRENT SESSIONS 
See Homepage for current Timetable
HOW TO ENTER
Go to the ENROL TAB and you will be taken to our registration platform currently hosted by Mindbody. The first time you go here you will create a profile.