Do you want the industry leading Interval running sessions to make you the best you can be on the road? Are you prepared to be challenged and ultimately improve? Well we have this for you – developed by highly acclaimed Road and Trail running elite Athlete Vlad Shatrov. Results guaranteed!
We understand what it takes to be able to improve your running and take it to the next level, that's why we have MYRUNGROUP. Our Run groups are not only an Interval training session but an education on running, carefully built and structured by Elite runner Vlad Shatrov and delivered professionally, period. Accredited fitness professionals who meet the required criteria of being a Runlab coach deliver MYRUNGROUP. Specifically all MYRUNGROUP coaches have completed and been marked as competent in the Runlab training course specific to Myrungroup. We know Running by yourself can be difficult, even those at the top of their chosen profession find that if they really want to improve and be challenged, a group environment is a huge advantage. Then add to this the expertise of structure and experience, and you create a dynamic training environment
Myrungroup is a weekly dynamic interval based running workout, which runs for approximately 75 minutes. The sessions follows a carefully planned and structured sequence of form, interval speed work running and core work to allow participants to be challenged, motivated and ultimately improve by becoming faster, stronger and more aware runners. Although each weekly session during the term is unique it follows a specific structure including gradual warm-up, dynamic warm-up incorporating drills, interval running, core strengthening exercises and cool down.
Every Runner entering the Term will receive exclusive member benefitss for that term Members benefits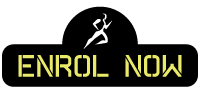 My run group is suitable for anyone wanting a high intensity interval run session with an emphasis on the interval running component. This is however supported by a section on form and a section on core. Our runners not only do the hard running to improve and become faster but also become better-educated and aware runners at the same time. We train runners from an elite level, those wanting to improve their race times or those just wanting to become and remain extremely fit. We have a number of different session types to cater for a range of running abilities.
Whats Included in MYRUNGROUP
Term structure and Flexibility
MYRUNGROUP runs on a Term to term basis, just like RUNSTRONG. Participants enroll prior to a term commencing and attend the class every week over the term – there is also an option to attend the class casually. You don't have to be enrolled in RUNSTRONG to attend MYRUNGROUP. We understand that everyone has a busy schedule, so if you cannot make your usual chosen rungroup in a particular week – simply jump into another group. We have just as many many runners who always attend the same session as those who have to swap between days or times. For planning however we ask you enter into your preferred group for the first session of the term, but from there you swap as suits.
Standard/Super Sessions*
Standard Groups
Standard groups are groups that take only A and B level runners. These groups are usually run by only 1 coach, therefore requiring a tighter spread of running abilities to be able to offer the quality of training expected. Maximum numbers for these groups is 24 runners.
Super Groups
Standard groups are groups that take A, B and C level runners. These groups are usually run by 2+ coaches, therefore allowing the three groups to be trained and supported to the quality of expected. Maximum numbers for these groups is 45 runners.
Whilst we cannot always guarantee that all runners who enter Runlab meet the criteria to enter their selected/chosen group type, we encourage this as close as possible for the benefit and safety of all runners. On the flipside of this, if there are runners close to the cut offs or who have the potential to quickly improve, coaches of respective groups are normally able to accommodate this*Group Standards
Standards



Standards are essential to ensure that all levels of Runlab runners are training at a pace that will see them improve and 2. So that runners don't become injured.
A group Runner (Male Sub 12, Female Sub 12:30) 4:00, 4:10 per km
B group Runner (Male Sub 14, Female Sub 14:30) 4:40, 4:50 per km
C group Runner (Male and Female Sub 16:30) 5:30 per km
ELITE (Male Sub 10, Female Sub 10:30)Note the times above are for a hard 3k effort and runners are not required to run that fast all the time but show potential too.
THE COST
Costs are per term (10 weeks)
See FACT SHEET Under Term 4
CURRENT SESSIONS
See Timetable on Homepage
FAQs
Q. Do you run in the rain?
A. Yes we run in the rain however must cancel sessions due to a) Severe weather warnings issued by the bureau of meteorology OR Lightening. Sessions will either me re-run at another time (if no other nearby sessions are scheduled for that week) OR runners will be able to make up the session by doing 2 sessions in another week or attending another Myrungroup that week
Q. What does a typical session look like?
A. 10 minute warm-up jog, Drill work for 5 minutes, Main interval set for 40 minutes, TRX Core work and 5 minute cool down. Interval sets are specifically set out over the course of a term and will include sessions like 8*400m efforts with a specific recovery etc.
Q. Can I join MyRungroup part way through a term?
A. Yes of course you can. Just get in touch and we will send you the details, we will pro-rata the cost for the remainder of the Term.
Q. I've seen the time standards for entry and I'm not sure if I could do that pace, is Runlab suitable for me?
A. If you're already running, and or have the potential to run and improve you most likely able to come. But get in touch and have a chat. We can accommodate a wide range or runners but not everyone.
Q. If I live in Sydney/Newcastle, and miss a session on one day due to other commitments, can I make it up by attending another rungroup that week?
A. Yes definitely, we run the same session across all locations in that week – so you wont miss a thing.
Q. Do most people sign up for a term or attend casually?
A. Most sign up to the term because you will see better results over time and its more cost effective, but we also understand life isn't always predictable and we have people attend casually when they can.
Q. I am not a bad runner already and wanted to know you can cater for me?
A. Don't worry, your coaches are some of the better runners in Australia across distances from 5km to Ultra Marathons, we will challenge you within our unique sub group interval formats and adjust recovery and distance to have you running to your potential.
Join us for Term 4. Fill in your details below and we'll be in touch.