Our Supersessions are always popular and are "One off" sessions designed to expose you to learnings and training that cannot be offered within our standard training sessions. This session does exactly that. It is for any runner that wants to learn about how to treat and avoid lower limb injuries and/or participate in a practical unique strength class. So Anyone that wants to improve really, read on…WE HAD 30 SPOTS!
Wednesday 18th July
For the runner looking to take that next step – For the runner that wants an awesome session in the holidays – A mix of Theory and practice. Learn about common running injuries and the RED FLAGS and the concept of ACUTE and CHRNIC training Load and its management and tracking with Justin from Hunter podiatry. FOLLOWED by a RUNSTRONG session and prevention and then take part in an awesome RUNSTRONG session. A strength class specifically to build stronger and faster runners whilst reducing the chances of injury! Read more hereSession details here! 6pm – 8pm @ The Concept $34.99 per person
6pm : 30 minute Running Injury prevention talk with Hunter Podiatry services + 30 minute Q and A just for you to answer your unique questions!
7pm: 60 Minute Strength Class on the main floor of this state of the art facility with your Runlab Coaching Team! Vlad Shatrov will deliver a session of functional strength training for runners. This is similar to our Term Runstrong classes, so its perfect for anyone wanting to try Runstrong before Term 3 and or just to come along and get in a quality session during the normal term break. An exceptional opportunity!

Justin is a  Sports and Biomechanically focused podiatrist with Hunter Podiatry Services he consults within the leading Sports Medicine clinic in Hunter. He is also a member of the University of Newcastle Podiatry Faculty teaching the next generation of podiatrists.
As an ex professional rugby league player, national level touch footballer and sprinter, current Advanced level Competition Crossfit athlete and crossfit Coach, He understands the challenges of overcoming and managing injuries first hand.
Ready to enter?
Secure your place right now by hitting ENROL NOW. You will be taken through to Mindbody to access your account (if its your first session with Runlab you will be asked to set one up). Once there go to online store/supersessions and select  the $34.99 option Wednesday Runstrong/Talk. We will send all participants any further required info in the days leading up to the event. Numbers are strictly limited.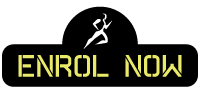 Otherwise if you Need more information?
If you would like further information on this session prior to securing your spot, please send us a message and we will be in touch ASAP.
Location: